Swans Sunflower field is a new farm venture, where you can pick your own sunflowers and get some lovely pictures, surrounded by a sea of yellow sunshine. The sunflowers stretch across 10 acres where you can wander on a kilometre-long path or the more adventurous can get lost amongst the sunflowers. You will see an abundance of bees, ladybirds and butterflies and it is natural beauty at its best.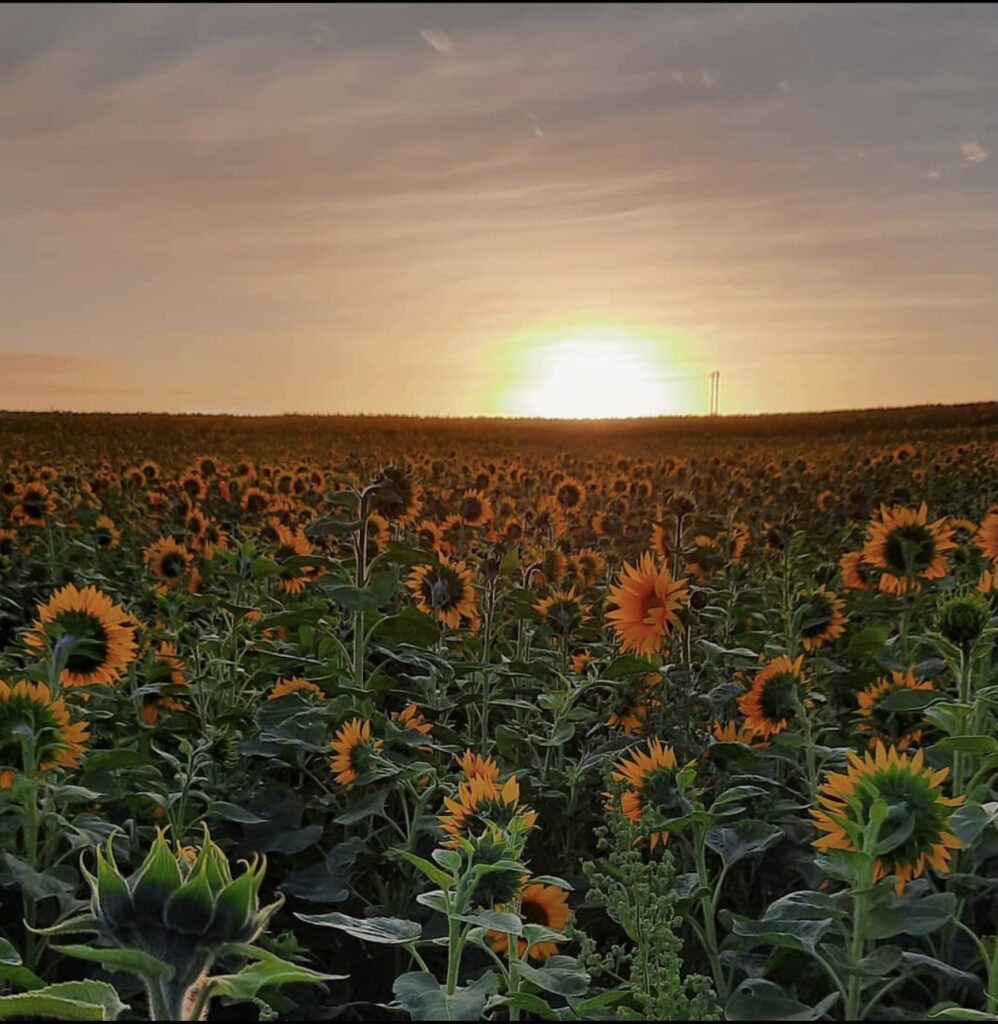 Grown by the swan family to boost biodiversity. 'Our sunflowers have been grown to help improve our soil and boost the insect population. The sunflowers have not been treated with chemicals.' says Keith
The sunflowers were sown in May and the sunflower season typically lasts from July through early September, so you will need to be quick to snap up this memorable activity. It will definitely brighten up your day.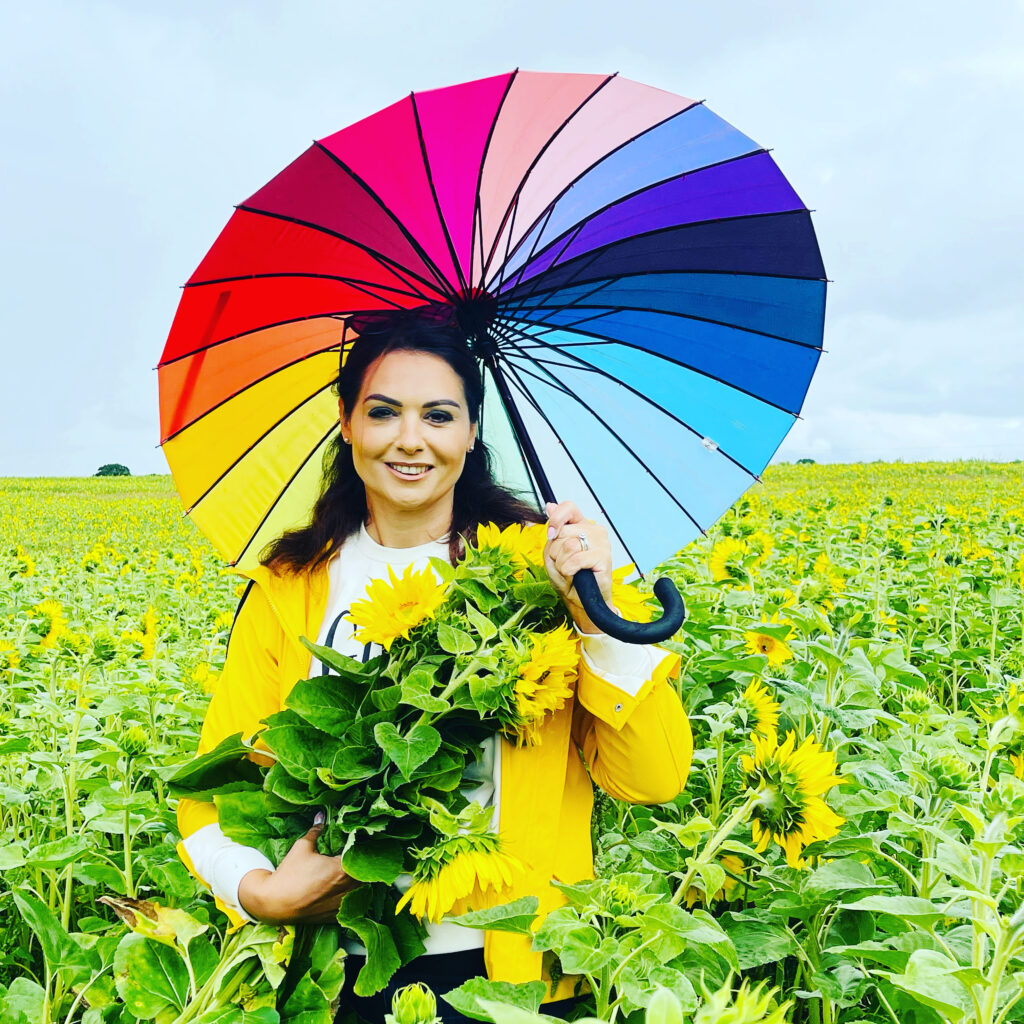 Remember to bring sharp shears or scissors with you when you visit, I recommend wearing shoes that you don't mind getting dirty because let's face it, it's a very large field on a farm! There is a small entrance fee of €5 per person or €15 for a family. Get Stuffed Food Truck has been offering snacks and drinks.
The sunflower field is open from 10am – 7pm daily with parking facilities at the entrance gate until the last flowers bloom so keep an eye on their social media page for more information. They can be contacted on Instagram and Facebook at Swan's Sunflower Farm Carlow.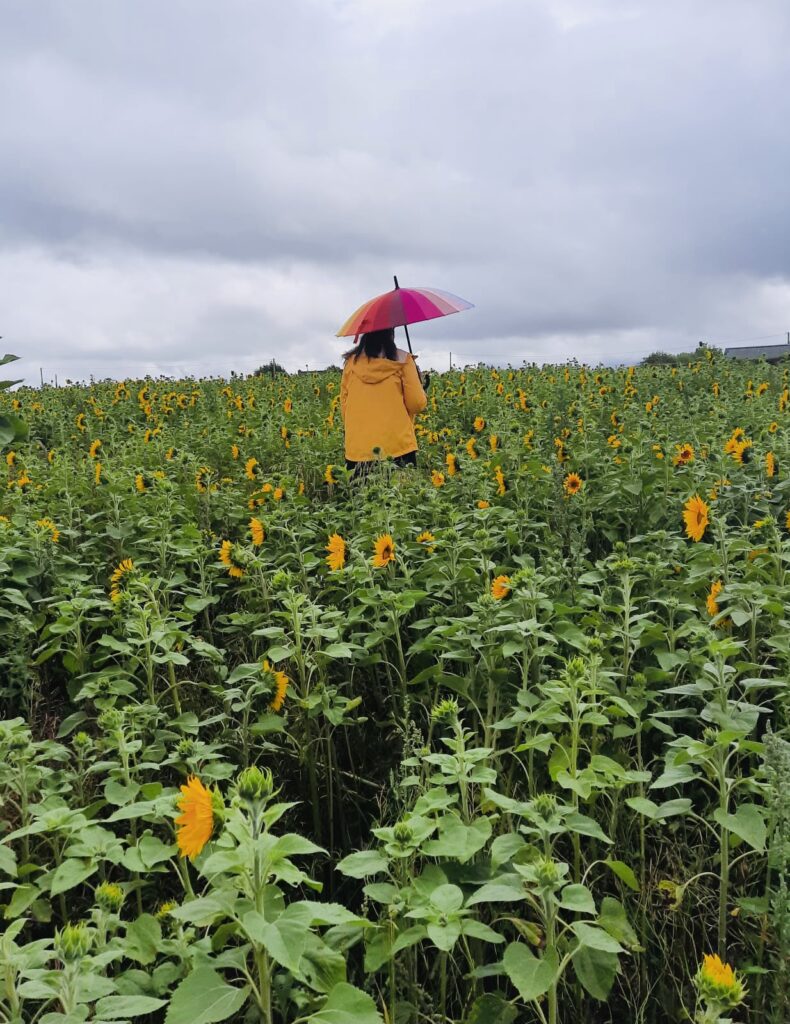 Fun Facts about Sunflowers
The scientific word for sunflower is Helianthus, which comes from the Greek words of helios meaning sun and anthus meaning flower.
Sunflowers are from the same family of flowers as daisies.
Each sunflower is actually thousands of teeny flowers. The blossom of the sunflower is called a head. The yellow petals and fuzzy brown centers are individual flowers themselves.
There are over 80 species of sunflowers ranging in colour from bright yellow to orange, pink, and tawny red.
Sunflowers can grow to between 20 inches and 16 feet tall. The tallest sunflower recorded was in Germany in 2014 and had a height of 30ft 1inch.
Young sunflowers track the sun, moving their heads from east to west during the day before resetting at night. Older sunflowers only face east to get most of the morning sun.
Each sunflower can contain as many as 1,000 to 2,000 seeds.
Sunflower seeds are either black or striped. The black ones are used to make sunflower oil that we cook with, while the striped ones are sold as healthy snacks.
They are the national flower of Russia and Ukraine.
Sunflowers are often used to represent positivity, strength, admiration, and loyalty. In Chinese culture, they represent good luck and lasting happiness.
Sunflowers have been found to be good at absorbing toxins, too. Millions were planted after the devastating Fukushima nuclear power plant accident in Japan.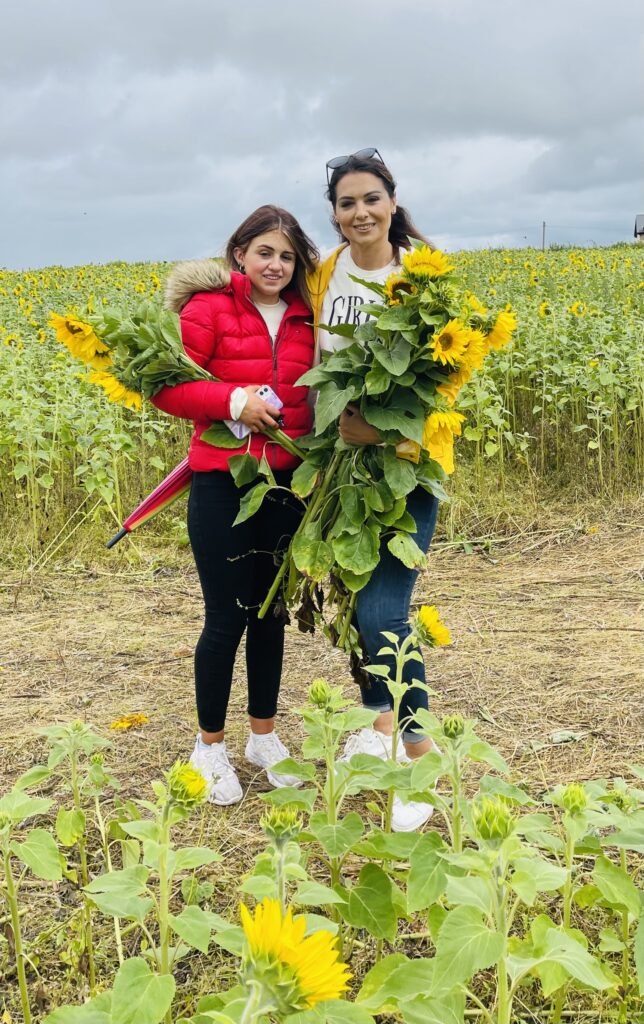 Everyone needs sunflowers in their life!
Sara & Abby x